ISF World School Basketball Championship 2022 Belgrade all Set Following the Official Draw
With less than two weeks left until the start of the 2022 edition of the ISF World School Basketball Championship, the official draw took place today 8th September 2022.
A total of 15 delegations from Brazil, Bulgaria, Chile, France, Greece, Hungary, India, Ireland, Nepal, Nigeria, North Macedonia, Serbia, Slovenia, Chinese Taipei, and Türkiye, will arrive in Belgrade from the 20th - 28th September to compete in this next edition.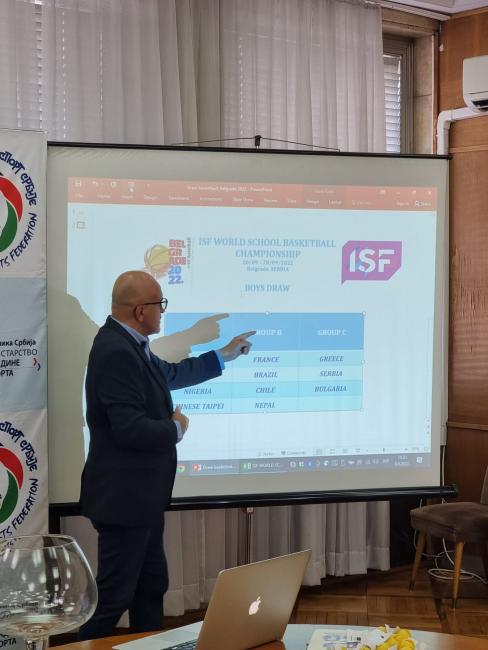 The results of the WSC Basketball 2022 draw can be seen here below.
Stay tuned for more information on the event, regarding how you can follow the event and where you can watch the livestreams.
See you soon in Belgrade!