African School Sport Federation General Assembly held in the Kingdom of Morocco gathering 20 countries
From the 18th to the 20th of March, an ISF delegation, led by ISF President Laurent Petrynka and Secretary General/CEO Hrvoje Čustonja, participated in the second General Assembly organised by the African School Sport Federation, gathering 20 countries in Fez in the Kingdom of Morocco. The main event was considered as a great opportunity for members to exchange and discuss vital questions, issues, and proposals for the development of African school sport and future cooperation, while presenting reports and future plans and actions.
Upon arrival, in the company of Secretary General of the Ministry of Education of the Kingdom of Morocco and African School Sport Federation (FASS) president Youssef Belqasmi, ISF President Laurent Petrynka visited the Sports - Study Centre: Lalla Salma High School/Batha Sports Centre, a qualifying secondary school, and met with young school athletes engaging with them in sports activities.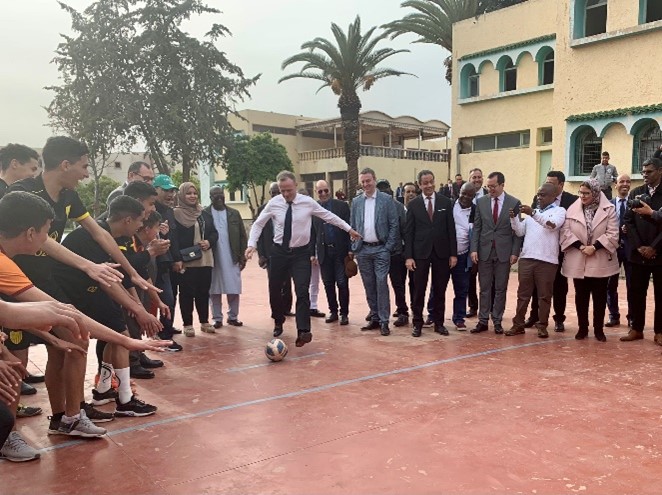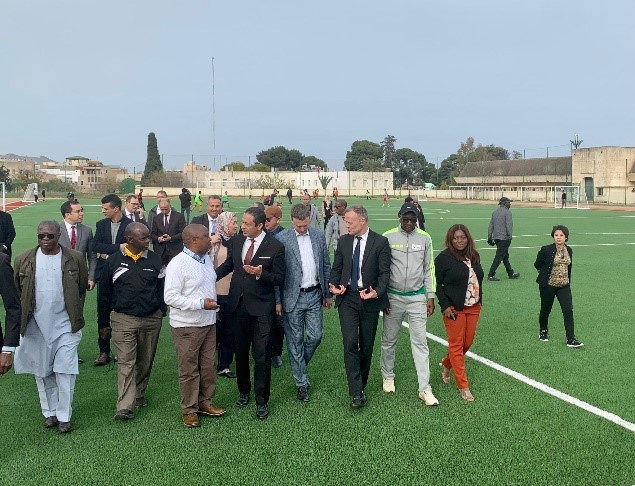 The second day of the event saw Executive Committee meetings and Zone meetings take place, presenting earlier reports and future plans and actions for the 2022/2023 season.
On the March the 20th, the General Assembly officially began with the welcome speech of Minister of National Education, Preschool and Sports of the Kingdom of Morocco Chakib Benmoussa followed by ISF President Petrynkaand FASS President Belqasmi.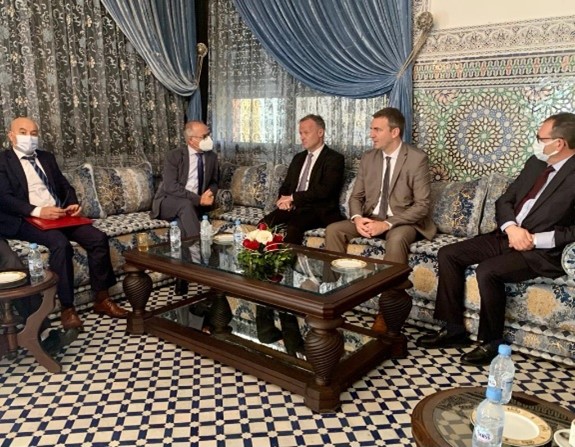 The General Assembly was a meeting point of the School Sport Federations from African countries where ISF representatives could engage and exchange ideas, together discussing issues, solutions, and proposals while strengthening cooperation and future opportunities in the sports field, emphasising African school sport.
With its warm welcome reception, the second African General Assembly concluded successfully.