ISF Executive Committee Member Sophie Bordet Becomes Certified IOC Safeguarding Officer
The ISF is delighted to be congratulating ISF Executive Committee member Sophie Bordet for having become a certified IOC Safeguarding Officer in Sport, last month.
Having trained professionals within the ISF Family is an essential step in ensuring the safety and development of youth throughout their experiences in school sport.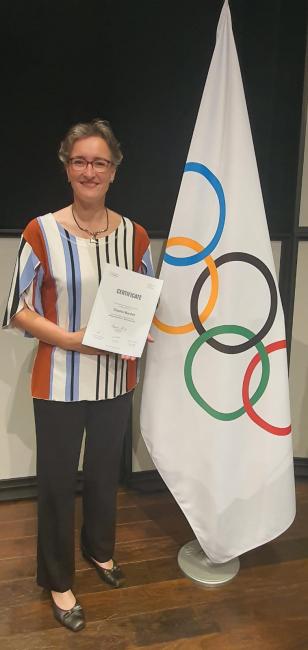 The IOC Safeguarding Officer in Sport Certificate programme equips those involved with the knowledge and skills to support the safeguarding of athletes of all ages from harassment and abuse (non-accidental abuse) in sports fulfilling the crucial position and role of Safeguarding Officer within organisations.
Ms Bordet was appointed as the Chair of the ISF Integrity Committee in 2020 at the ISF General Assembly in Belgrade, Serbia. Following on from that, in 2022 she was elected to the ISF Executive Committee during the ISF General Assembly, in Deauville, France.